Mobile Pro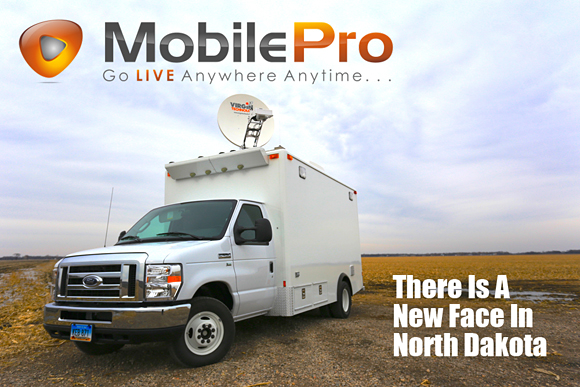 Mobile Pro is the first in it's kind in the North and South Dakota market to offer High Definition Rental and Production Streaming services in the region. Producing great content and supporting today's content producer's is our number one priority. Our mobile facility has been developed to deploy quickly for any event. Avoiding costly post-production, mobile pro allows clients to walk away with a fully finished product at the end production day. Fully tested and engineered by broadcast professionals our mobile production truck arrives on-site and ready to role. Build your audience with great production techniques tested and proven by Mobile Pro.
Services
Go Live with your event to increase your audience and increase your company's exposure. Mobile Pro is ready to go at a moments notice. Fully stocked with today's most effective and easy to utilize production equipment.
Applications
On-site Video Production
HD Mobile Streaming – Cellular or KU Band Satellite via H.264 encoding
Hotel Conference
Concert Live Production
Sporting Events
Live Press Conference
Mobile HD Production Rental – on-location edit suite
Mobile office Rental – Includes Climate Controls / Data / Phone
Live Mulit cam – Video Conferencing
Rentals
Content producers such as ad agencies, independent producers and corporate communication companies now have the tools at there fingertips to produce quality on-line programming that will engage their audience and promote their business.
Built on a brand new 2013 Ford Heavy Duty E450 truck chassis allows for a crew of 5 to comfortably work on virtually any production challenge. Equipped with powerful high definition video switcher with beautiful images provided by the newest camera technology by Panasonic. Communicate with your talent in the field with the industry standard of clearcom intercom systems.
Please call: 701.356.7770 or email: brian@s7p.net to discuss your project!
Live streaming rates available upon request!